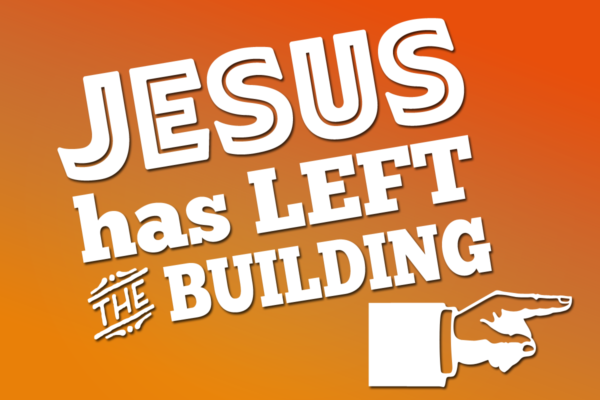 Jesus Has Left the Building 2022 Coming to Parkway Soon!
Event Date: 10/30/2022
Sunday, October 30 | 10:00am – 12:30pm (after a short service) | PUCC
Since October 30, 2022, falls on a fifth Sunday, JHLTB team organizers felt it would be timely to sponsor a Jesus Left the Building. Some projects are in the church, going out to support community members. Some are outside the church as you feel comfortable joining. After a brief worship service, we will disperse in the building and in places in the community to do Jesus' work. The contact person is listed next to the opportunity. Sign up in the Gathering Space or contact the person listed. See you then!
Raking Leaves and lawn work for church members who need assistance in their yards. Tom McKenzie. Mckenzie1947@att.net
Baking Cookies and Delivering them to first responders in the area. Carol Cobb ccjcobb@aol.com
Collecting and assembling Health Kits to be provided to SLA Conference-sponsored Festival of Sharing. Sign up to assist Sunday School kids in gathering. Marsha Peek marshapeek31@gmail.com
Raking leaves and lawn work at a nearby Emmaus Home! Bring gloves; they will provide the equipment. Laura Waite and family steigerwaldlaura@gmail.com
Assembling the Thanksgiving Boxes for Circle of Concern after Parkway UCC members donate the ingredients requested for each box. (There will be approximately 150 boxes to assemble.) Lana Biondo ljbiondo@yahoo.com
Joining a group assisting Isaiah 58 Ministries with their food pantry. Some are walking up and down stairs. Kevin Cameron. kevin@parkwayucc.org
Writing Notes and letters in Heritage Room or at home. Karen Nolte nolte@familyforwardmo.org
Letters to church members.
Letters to politicians.
Letters to LGBTQIA college kids who are disowned
Letters to people that nursing homes will tell you never get mail.
Encouraging letters to teachers.
Thank you notes to librarians, EMTs, etc.
Post Date: September 23, 2022