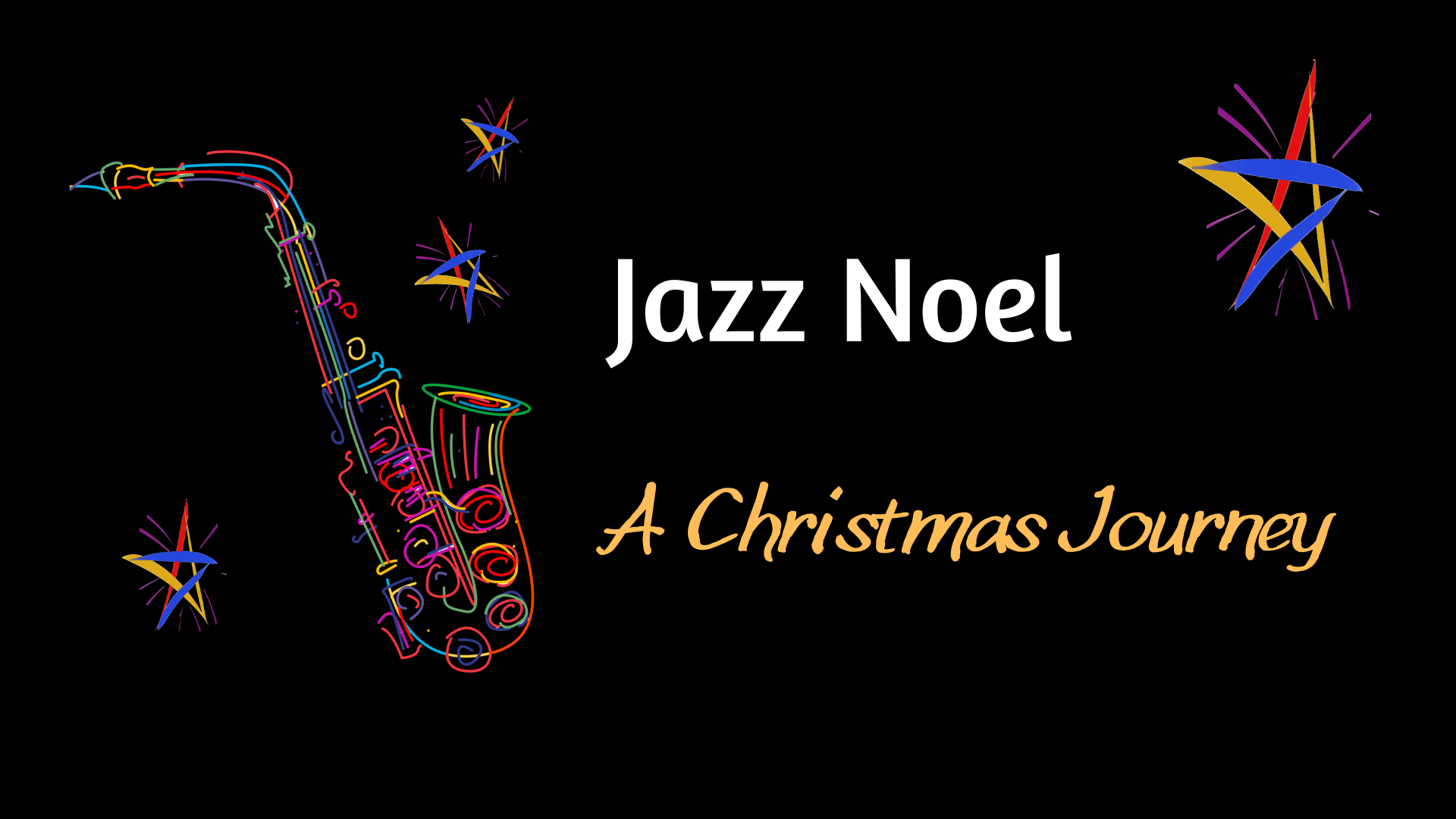 Ninth Annual Jazz Noel
Two Performances:
Saturday, December 14 at 3:00 pm
Parkway United Church of Christ
2841 N. Ballas Road, St. Louis 63131
Sunday, December 15 at 3:00 pm 
First Congregational Church
10 W. Lockwood Ave., Webster Groves 63119
                                                   ~  ~  ~  ~  ~  ~  ~
Jazz Noel is a modern-day reimagining of the Christmas story through creative storytelling and the improvisational spirit of jazz featuring the music of the Oîkos Ensemble. This year's theme, "A Christmas Journey," will highlight the story of Mary and Joseph's precarious journey—an inspiring message of peace and hope that resonates in these contentious times.
The Oîkos Ensemble is a national jazz ministry under the direction of its founder and saxophonist, the Rev. Cliff Aerie. The band features some of St. Louis' most talented jazz musicians. Oîkos has performed at more than 300 faith-based communities around the country.
Click HERE to see highlights from our previous productions.
Celebrate the Joy of the Christmas Season.
Since 2011, there have been 19 Jazz Noel concerts in eight different churches in St. Louis, Kansas City, Belleville, IL and Cleveland, OH.  Jazz Noel has been performed for more than 4,000 people raising nearly $10,000 for community service organizations. Jazz Noel is free and open to the public. A free-will offering will be received to benefit a local charity.
                                               ~  ~  ~  ~  ~  ~  ~
Please note:
The Parkway UCC Logos Readers feature Evelyn Buretta, Jeff Dowling,      Chris Pickett and Cassie Schulenburg.
Post Date: December 9, 2019