The Parkway family believes serving our community is vital for our congregation. Whether you're looking to help with our worship service or volunteer in the community, we have an opportunity for you.
Sharing God's Love With Our Community
Browse the current service opportunities at Parkway and in our community, find one that suits you, and share your talents to spread God's love.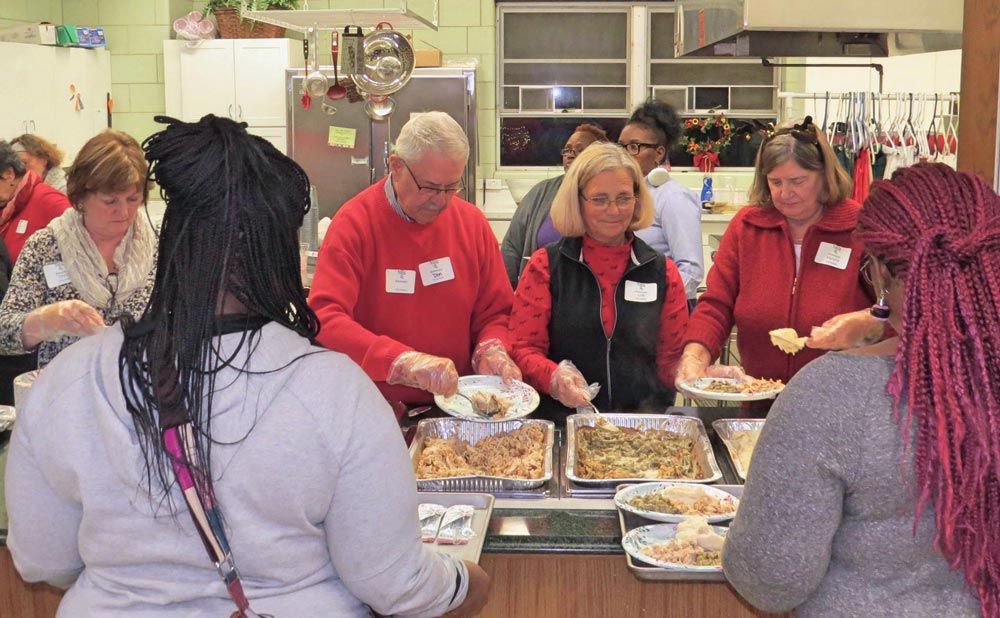 Volunteering at St Louis Area Food Bank
Monday, December 12 | 11:15am – 2:45pm
St Louis Area Food Bank | 70 Corporate Woods Dr, Bridgeton MO 63044
The St. Louis Area Foodbank is looking for more volunteers this season. Consider being one of five people to accompany Kevin for the 12-2pm shift.
We will be sorting and packaging food in their Repackaging Center. This is an indoor event. This can include building food boxes for senior citizens, sorting food drive donations, packaging produce into individual family size portions, etc. Please note that volunteers will be on their feet for the majority of their shift. Please wear closed toe shoes and dress comfortably.
Let kevin@parkwayucc.org know that you would like to come so we can get you officially signed up with the Food Bank.
Become a Worship Helper
Sign up to become a Worship Helper! We are looking for greeters, ushers, refreshments, audio/visual, and flower volunteers.