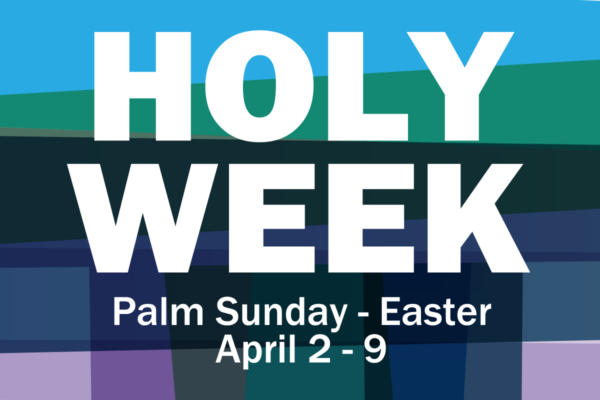 10:00am Palm Sunday worship (April 2) in the Sanctuary
7:00pm Maundy Thursday (April 6) in the Gathering Space.
12:00pm Good Friday (April 7) in the Historic Sanctuary across the street.
7:00pm Good Friday Evening in the Sanctuary.
Easter Sunday Sunrise Service (April 9) at 6:15am in Elm Lawn Cemetery.
Easter Sunday 10:00am Worship service in the Sanctuary.
Easter Sunday following worship: Easter Egg Hunt
Post Date: March 24, 2023