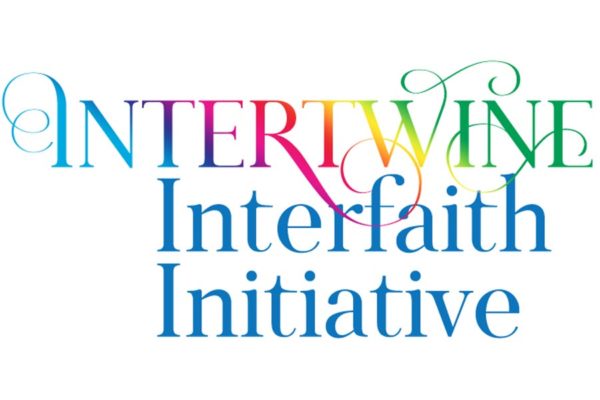 IIWC welcomes family from Afghanistan
The Intertwine Interfaith Welcome Circle (IIWC) is excited to announce that the family we are sponsoring arrived on Feb. 14, 2022 – Valentine's Day! After a week at an Airbnb (provided free!), we moved the family into a three-bedroom apartment. Finding suitable, affordable housing proved to , be very difficult, but our housing team came through – although adjusting our budget for a higher monthly rent was necessary. Our circle agreed that it's important to provide the best possible start for the family as they begin their life as new Americans.
The family consists of mom, dad, sons aged 11 and 9, and daughters aged 7 and 3. The children started school February 28 and they LOVE it. Currently, they are in a program for English for Speakers of Other Languages (ESOL). The boys both speak quite a bit of English and the girls are learning quickly. The parents speak English quite well and are taking ESOL classes (levels one and three) four days per week. We have only needed a translator a few times to be certain the family is thoroughly understanding instructions or procedures.
Our IIWC members have been helping the family navigate the systems and track down all the documentation needed to apply for their drivers permits, health care/insurance, SNAP benefits, and jobs. SNAP (food stamps) benefits may take several months to be processed so the family is visiting three food pantries (one trip each per month) to supplement the groceries being purchased from the IIWC fundraising. The family is being taught about budgeting and the American banking system. The parents are both eager to begin working and we are helping them prepare for and navigate that process. They both worked in the medical field in Afghanistan but the process to be licensed for similar jobs in the U.S. will take a couple of years. However, they are committed and determined to reach their goals.
The family is warm, open, resilient, intelligent, and extremely appreciative of the various forms of assistance provided by the three communities involved in IIWC. The children are surprisingly joyful, loving, comfortable, and confident, despite the trauma the family has been through on their journey to St. Louis. "Excuse me…" is a phrase we've each heard countless times as the children all begin their questions or requests for our attention with this polite phrase. The family is already starting to make jokes in English! The children love to play outside, inventing variations of sports with whatever ball is available, and are extremely excited to learn to swim.
We are fortunate to have a strong, dedicated, tireless team of 18 people including educators, medical professionals, immigrants, people who have previously helped immigrants, organizers, people who are available to transport the family to appointments during the day, and "Jewish mothers" – regardless of our religion or gender! ; )
As the family learns, so do we! For example:
-it's important to be very clear about operating U.S. appliances (food goes IN the freezer, not ON the freezer)
-halal (permitted) food can be identified by a circled U or a kosher symbol on the label or by looking for specific haram (forbidden) ingredients on the label
-fresh halal meat at Middle Eastern markets is VERY fresh
-a family of six can eat an INCREDIBLE amount of naan in a day since it's used as a "spoon" at every meal
-not all naan is created equal – the family is quite specific about the type they prefer
-there are even more varieties of rice than we knew
-everyone loves pizza
-adapting to shopping one or two times a week instead of daily market trips can be challenging
-the love of stuffed animals & Spiderman is universal
-"camp" is a trigger word after their time at a US military "camp" – so different words need to be used instead of "summer camp"
-embracing American clothing, customs, and practices can wax and wane daily as the family finds their way
-car seats and booster seats require a tutorial to anchor safely; now many circle members have seats to keep in their cars
Driving will be a huge step toward independence for the family. The father worked part time as a driver in Afghanistan; by law, the mother was not allowed to drive, but snuck out under the cover of darkness to practice driving! Copies of the U.S. drivers' instruction manual have been translated into Dari and Pashto (thank you to those who helped!) and the family has been studying in their native languages and English in preparation for the permit test. The mom is excited to have passed her permit test this week! Several patient members of the circle will then begin practicing driving for their license exam. A particularly generous circle member is providing a small car for the family to learn to drive.
To accommodate the family of six, we hope to purchase a reliable used van in the future. If you would like to contribute to help with the purchase of a van, as well as other living expenses, please send a check payable to
Congregation Shaare Emeth
Attention: Debbie Bram
11645 Ladue Road
St. Louis, Mo 63141
Please write "IIWC family" on the memo line.
If you would like to make a donation via credit card, please call (314) 569-0010. We ask that you cover the corresponding merchant fee.
IIWC is a collaborative initiative with founding and core participants from Congregation Shaare Emeth, the Turkish American Society of Missouri (TASOM), and Parkway United Church of Christ. We are grateful for the donations and support provided by members of the three communities, as well as other friends and neighbors.
Post Date: March 21, 2022