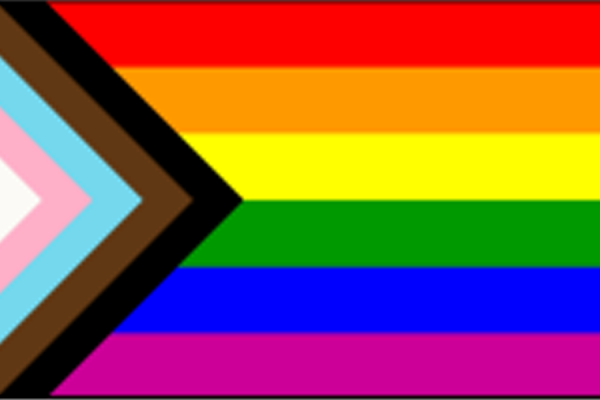 Saturday, March 6 | 9:00am-3:00pm | via Zoom
Welcome! 2021 marks the 10th Annual Open and Affirming Convocation. Like so many other events, this year's Convocation will be different from in the past, pivoting to an on-line Zoom event.
Hosted by:
Gateway Open & Affirming – St. Louis
Heartland Open & Affirming Coalitions – Kansas City
Representatives of the Christian Church (Disciples of Christ)
We have a wonderful list of presenters for this year's convocation. Below is the list of the First Group of presenters. You can register for their workshops when you get your tickets.
ONA 101: The ONA Process
Leader: Barb Biedenstein (she/her/hers)
Shepherding and Supporting LGBTQIA Youth and Families
Leader: Rev. Tyler Heston (he, him, his)
Gender Inclusivity
Leader: Jordan Braxton (she/her/hers)
Legislative Issues – PROMO
Leader: Stephen Eisele (he/him/his)
Creating Inclusive Worship
Leader: Rev. Tara Wilkens
You can check out our flyer:
http://www.gatewayona.com/2021-convocation.html
On-line registration only at:
https://onacovocation2021.eventbrite.com.
Gifts may be made at:
https://www.paypal.com/donate?hosted_button_id=UTH3GTEAB88VC
Questions about registration or workshops can be directed to: Melissa Hattman, mhattman@att.net
https://www.eventbrite.com/e/open-and-affirming-convocation-tickets-138541004875
Event to be held via Zoom. Link to be provided once tickets are purchased.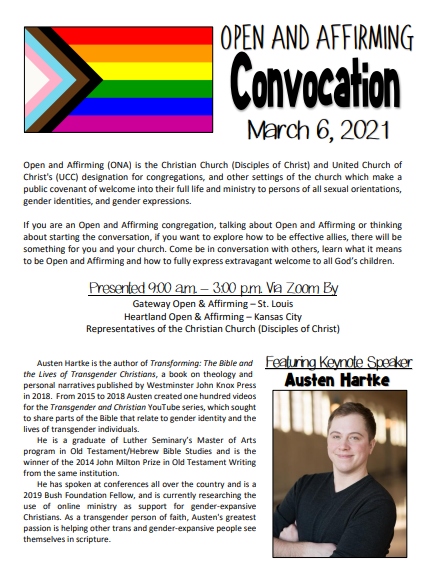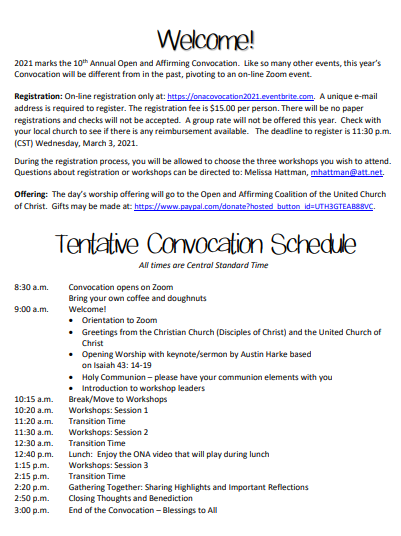 Post Date: February 11, 2021