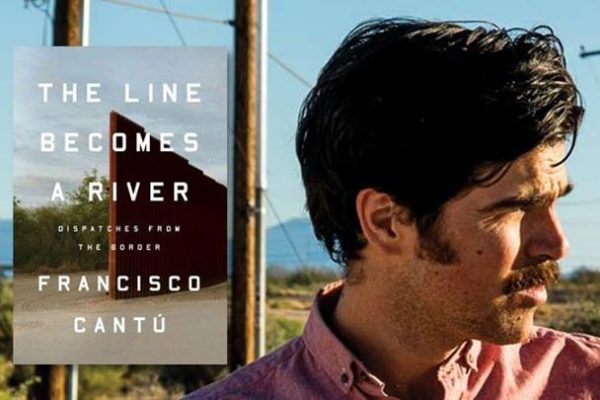 TED Book Discussion: The Line Becomes a River
Event Date: 12/03/2023
Tuesday Evening Dialogue discusses the book, The Line Becomes a River by Francisco Cantu. The author is a descendant of Mexican immigrants and chose to become a border patrol agent. This story encompasses the two sides of the border, the people who cross the border searching for the American dream, and the people whose job it is to apply the law in order to secure that border. As a border patrol agent he is in the front line of this saga, witnessing firsthand the desperation and determination of the migrants who risk everything for a better way of life. The exploitation that they suffer at the hands of the smugglers who view them as just an income stream, and the inhumanity of the judicial system that only recognizes them as illegal aliens, committing a federal offense.
However, once they cross, the migrants are the epitome of the hard working immigrants making good in their adopted country, having to suffer the perennial stigma of being undocumented, with all the trials and tribulations that come with that condition.
Cantu does not offer any policy solutions, rather he just tells the stories of the people that are players in this drama. This is the strength of the book.
More info? Contact Helen Race: raceh@att.net
ZOOM Invitation
Topic: TED Part 3 of The Line Becomes a River
Time: Jul 14, 2020 07:00 PM Central Time (US and Canada)
Join Zoom Meeting
https://us02web.zoom.us/j/83274633538
Meeting ID: 832 7463 3538
By phone: 1 312 626 6799