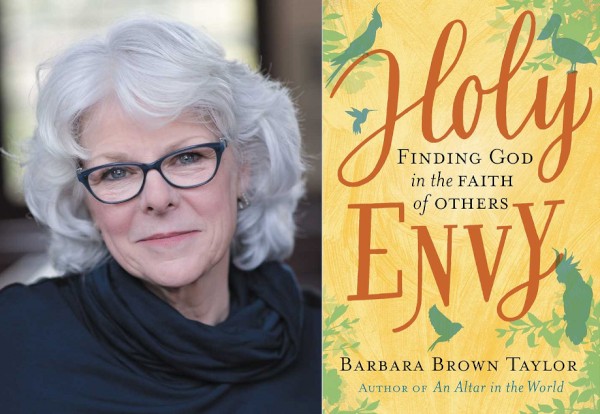 September Book Discussion
Event Date: 09/23/2023
Everyone is welcome! Give TED a try!
Tuesday Evening Dialogue (TED) has gone on summer vacation until September 10th. At that time we'll pick up the latest from Barbara Brown Taylor – Holy Envy: Finding God in the Faith of Others.
"The renowned and beloved Barbara Brown Taylor recounts her moving discoveries of finding the sacred in unexpected places while teaching the world's religions to undergraduates in rural Georgia, revealing how God delights in confounding our expectations. Throughout Holy Envy, Taylor weaves together stories from her classroom with reflections on how her own spiritual journey has been complicated and renewed by connecting with people of other traditions—even those whose truths are quite different from hers. The one constant in her odyssey is the sense that God is the one calling her to disown her version of God—a change that ultimately enriches her faith in other human beings and in God."
Copies of the book are available in the church office until supplies run out!