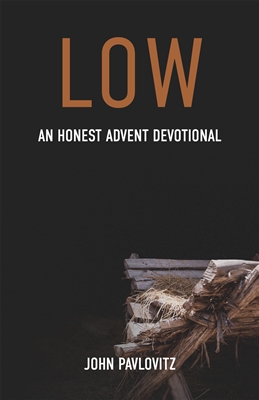 Advent Daily Devotion Booklet
Complimentary copies of an all new Advent Daily Devotional booklet are available in the Gathering Space right now. The title is LOW: An Honest Advent Devoional by John Pavlovitz – progressive Christian thinker and friend of Parkway UCC … in fact, the idea of this devotional was pitched to John by Brad Lyons – PUCCer and Publisher CBP (Christian Board of Publication/Chalice Press) of the Christian Church (Disciples of Christ). Please pick up this insightful and inspirational Advent gift soon — one per household please.
We're often forced to put on a happy face, to pretend we're merry when we're frustrated and stressed and exhausted by the expectations of others. We're also frustrated by what Advent has become – a celebration of consumerism – while it forgets the season's origins in a dark, cold stable with an empty manger. In this honest Advent devotional, best-selling progressive Christian author John Pavlovitz reminds us that God came to meet us in the low places of our lives: when we live humbly, when we seek forgiveness, in our grief and suffering, when we act on behalf of someone else, when we pray. "God with us" is Jesus, getting low.
Post Date: November 26, 2019