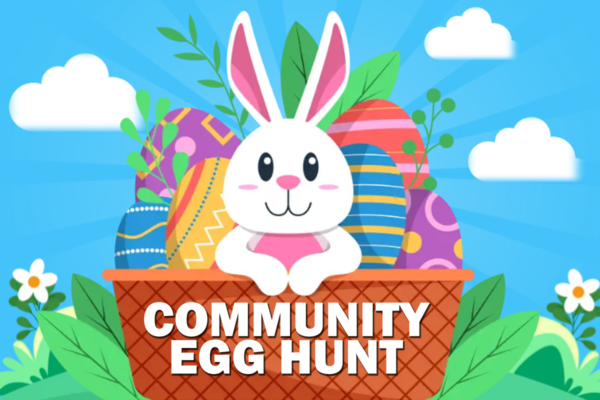 Community Egg Hunt at PUCC
Event Date: 04/01/2023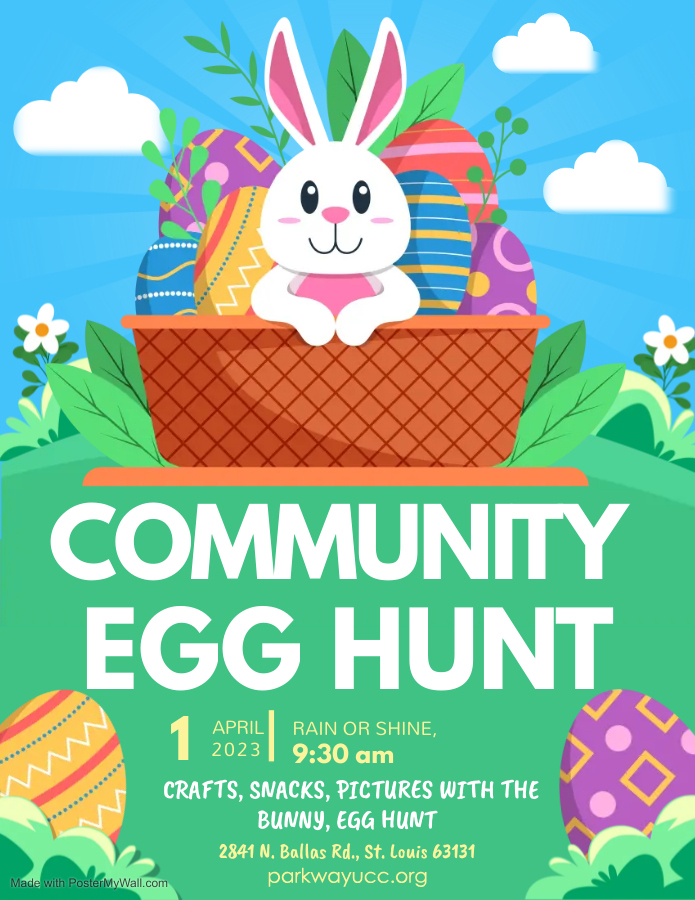 St. Louis, MO – Parkway United Church of Christ (UCC) invites children age 11 and under to join our Community Easter Egg Hunt on Saturday, April 1. Bag decorating and crafts begin at 9:30 am, with the hunt following at 10:00 am.
Have photos taken with the Easter Bunny and enjoy refreshments. There is no charge for this event.
"The hunt is full of joy both for the children scrambling for treat-filled eggs and the adults reliving the excitement," stated Pastor Kevin Cameron. "Everyone is welcome to celebrate the return of spring and new life on this fun-filled morning."
Parkway United Church of Christ is located at 2841 N. Ballas Road, St. Louis 63131, just south of the intersection of Highways 270 and 40, and just north of the intersection of Ballas and Clayton Roads. Please visit our website at www.parkwayucc.org or email contact@parkwayucc.org.
The United Church of Christ and Parkway UCC celebrate an extravagant welcome for all, "no matter who you are or where you are on life's journey." This is why our communion table is open to all, not closed to any. We advocate justice for everyone. Our faith communities extend hospitality as a sign of God's inclusive love. We teach that offering bread to those in search of it is one of God's dreams.  Our perspective is global.  We work with — not against — people of other faiths. Why? Because God is still speaking. The United Church of Christ is a mainline denomination with more than 1.1 million members in 5,100 congregations. Visit ucc.org to learn more.
Post Date: March 17, 2023