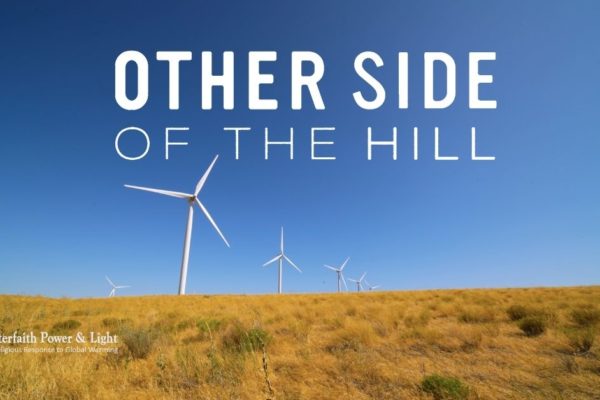 The Other Side of the Hill Documentary
Event Date: 07/10/2021
The Other Side of the Hill Documentary
Virtual Screening July 10 – July 25th
OTHER SIDE OF THE HILL is a new film that will be available this summer through IPL for free congregational screenings and individual viewing at home between July 10-25. Where can East & West, Republicans & Democrats, find the common ground needed to address climate change? How can industry and environmentalists work hand in hand? And how can local economies find opportunity in a lower emissions future?
No matter where you are located this important story will inspire you to reach out and bridge the divide. We are more alike than we are different.
OTHER SIDE OF THE HILL explores the impacts of a changing climate in rural Eastern Oregon – as seen through the eyes of local leaders on the ground. From innovative timber operations to large scale solar, our film amplifies the voices of rural communities often left unheard, and shines a light on stories of progress & hope. In a time of unprecedented cultural divide between rural and urban communities, we find common ground in an urgency to address a changing landscape. The film is 30 minutes long.
REGISTRATION OPENS JULY 1. REGISTRATION REQUIRED FOR FREE ONLINE SCREENING JULY 10-25.
https://interfaithpowerandlight.salsalabs.org/trpfilm2021…
WATCH THE TRAILER HERE:
https://vimeo.com/403409317
Contact Polly Rutherford: pollyrutherford@gmail.com