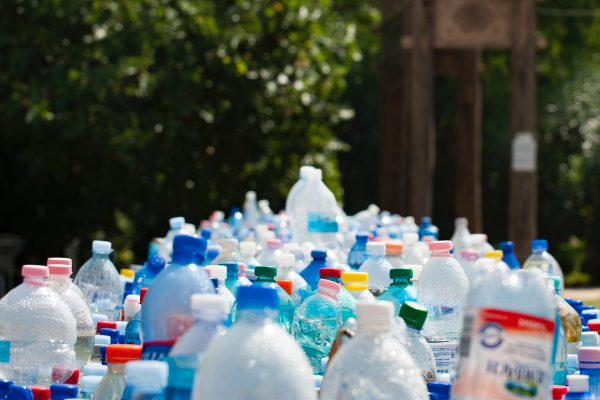 The Story of Plastic (documentary)
Event Date: 09/23/2023
Join the Center for Biological Diversity and the New Mexico Recycling Coalition for a free virtual screening and panel discussion of the new film "The Story of Plastic".
Location: Watch the film at your convenience a week prior to the post-screening virtual video conversation in Zoom.
https://www.youtube.com/watch?v=37PDwW0c1so&feature=youtu.be
Register to attend the free event here: https://bit.ly/SOPPanel
The COVID-19 crisis has changed the way people consume, creating a critical opportunity to look at our systems and build a more sustainable "new normal." That includes not only looking upstream at waste prevention and reuse but how plastic is manufactured. We need to protect people's health and the health of the planet, build a resilient future and empower individuals from all walks of life to live a sustainable lifestyle. The Story of Stuff's new film, The Story of Plastic, serves to spark dialogue, provide hope, create action and help us break free from plastic pollution.
Following the screening, attend a distinguished virtual video conversation about The Break Free From Plastic Pollution Act introduced in Washington, DC this past February by Senator Tom Udall (D-NM) and Representative Alan Lowenthal (D-CA):
Jonathan Black, Senior Policy Advisor for New Mexico Senator Tom Udall's office, works on plastic pollution and environmental issues.
Julie Teel Simmons, Senior Attorney for the Center For Biological Diversity, works in the Center's Oceans Program to protect marine biodiversity and ecosystems.
Sydney Harris, Senior Associate for Policy and Programs at the Product Stewardship Institute, is the lead on packaging extended producer responsibility.
Kelley Dennings, Campaigner for the Center For Biological Diversity (host)
Sarah Pierpont, Executive Director at the New Mexico Recycling Coalition (moderator)
THE STORY OF PLASTIC takes a sweeping look at the man-made crisis of plastic pollution and the worldwide effect it has on the health of our planet and the people who inhabit it. Spanning three continents, the film illustrates the ongoing catastrophe: fields full of garbage, veritable mountains of trash, rivers and seas clogged with waste, and skies choked with the poisonous emissions from plastic production and processing. With engaging original animation, archival industry footage beginning in the 1930s, and first-person accounts of the unfolding emergency, the film distills a complex problem that is increasingly affecting the planet's and its residents' well-being.
___________________________
Photo by mali maeder from Pexels