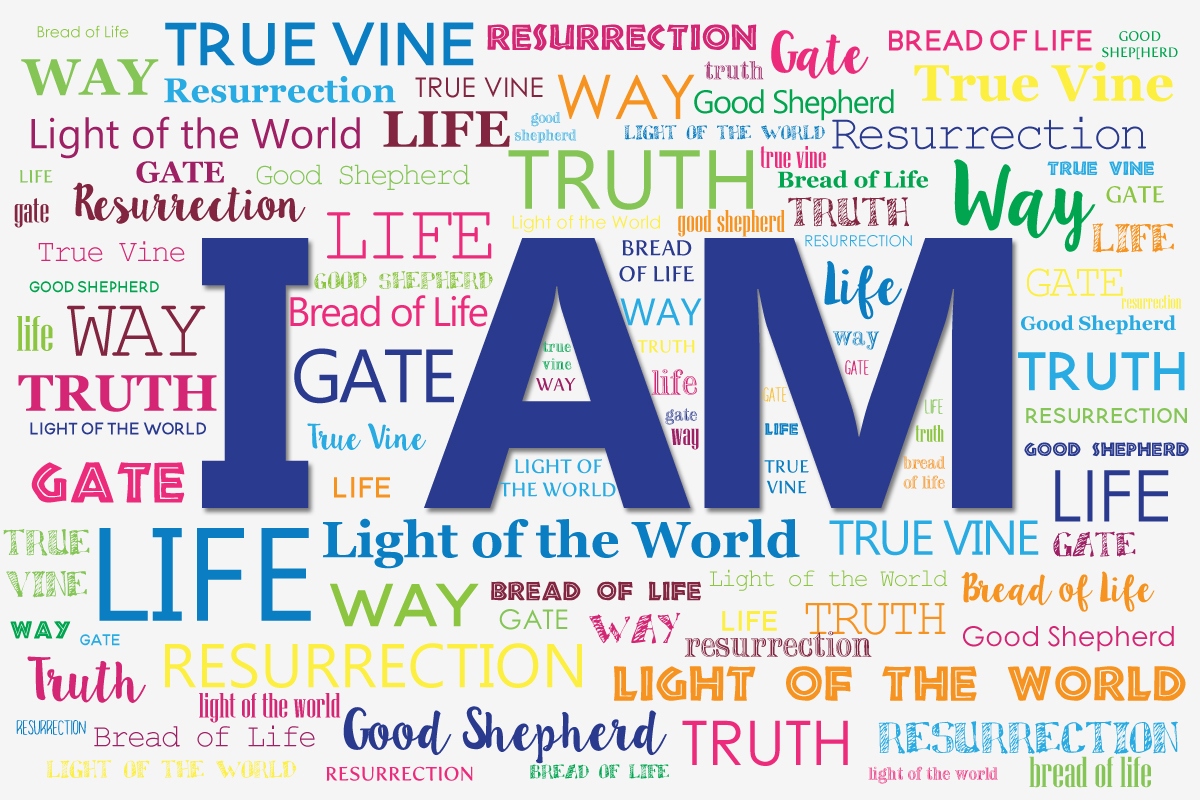 Holy Week to Easter
Event Date: April 5 - April 12
Our theme for Lent has been around Identity. Our prayer at the Lenten Candles since Ash Wednesday has been: Holy One, we are on this Lenten journey with Jesus because we want to watch him and listen to him—so that we might become more like him. Jesus has a solid sense of who he is. He tells us that he is the bread, door, vine, life, light, way, shepherd. He interacts with people in expected and unexpected ways—and they all learn and grow with the interaction. Send your Spirit to lead us, guide us and light the way to ourselves, one another, and the Holy. Amen.
Palm Sunday April 5 | 9:55am
We wave our palms and welcome Jesus into the City. Our Gospel Lesson, Matthew 21:1-11, tells the story of Jesus sending two of the disciples into the city to retrieve the donkey for him to ride on. What does Jesus ask us to do? How do we live how he suggests? Who are we because of him? Jesus says, "I am the way, the truth and the life."
We will celebrate the sacrament of communion at our open table.
Monday Prayer April 6 | 8-10pm
Come by the Prayer Corner in the sanctuary anytime in the evening between 8-10pm to pray w/Kevin about your unique Holy Week intentions, cares, joys.
Tuesday Prayer April 7 | 7:00-9:00am
Another opportunity for morning people from 7-9am in the Prayer Corner.
Wednesday Labyrinth April 8 | 3:00pm
A labyrinth is a patterned path, most often circular in form, used as a walking meditation or spiritual practice. A labyrinth's walkway is arranged in such a way that the participant moves back and forth across the circular form through a series of curves, ending at the labyrinths' heart or center.
We will meet in the Gathering Space at church, talk a bit about labyrinths and then head over to the Mercy Center on Bopp Road to walk their outdoor labyrinth. We learn a lot about ourselves through the twists and turns we take.
Maundy Thursday April 9 | 10am
We participate in a simple service of prayers, scripture, brief conversation about Jesus saying "I am the Good Shepherd" and find nurture and encouragement in Psalm 23 and the sacrament of communion at our open table. How are we both sheep and shepherd in our lives? We will tidy the sanctuary pews for Easter weekend and enjoy a light breakfast following the service. RSVP Harold Cobb ccjcobb@aol.com 314965-4147.
Maundy Thursday April 9 | 6:00pm
We begin with a potluck supper enjoying conversation and food around the tables in the Fellowship Hall. Following a short vesper service, we experience Jesus' mandate as it is written in the Gospels, "Do you love me? Feed my lambs; tend my sheep" through several interactive service opportunities. We are people of generosity and care. This evening is for all ages. More information is on the sign-up poster in the Gathering Space.
Good Friday noon in the Historic Sanctuary
Revisit the intensity of the day in a way that tries to calm and comfort us as we feel the embrace of the Holy even now. We sing, hear scripture and observe some silence. Who is Jesus on Good Friday? Who are we at times like this?
Good Friday 7:00pm |New Sanctuary
On Good Friday we continue to hear from some of the people who interacted with Jesus during his final days on earth. Plan to be part of this service of lessons and songs of reflections as we continue to think about Jesus' identity and our own. This experience will really connect you with the thoughts and inner dialogue of some of those who were a part of this as it first unfolded.
36 Hour Prayer Vigil – in your home or wherever you are!
Hour after hour, a PUCCer will be in prayer as we watch and wait together these 36 hours from the close of the Good Friday Evening Service until the sun comes up on Easter morning in the cemetery. Jesus often goes off to a quiet place to focus, breathe and pray. It's our time to reflect on all that is unfolding inside of us and all around us. Sign-ups online and in the Gathering Space begin at the end of March.
Easter Sunday Sunrise 6:00am | cemetery behind the Historic Sanctuary
We will begin in the dark—around the "New Fire." We will remember the retreat into darkness that the disciples took…then, as the sun comes up, we will reorient ourselves and feel the warmth and grace slowly coming over us and rising in us. We share communion and recommit ourselves to being Christ-like in what we think, say and do.
Easter Sunday 9:55am in the New Sanctuary
We made it! Christ is risen! He is risen indeed! We rewind a bit and figure out how we ended up here. We will celebrate the resurrection and the Holy's love and life that never end! Who are we now? What does the future look like as we go into it with a refreshed sense of who we are as Christians for this new day?
Post Date: March 20, 2020