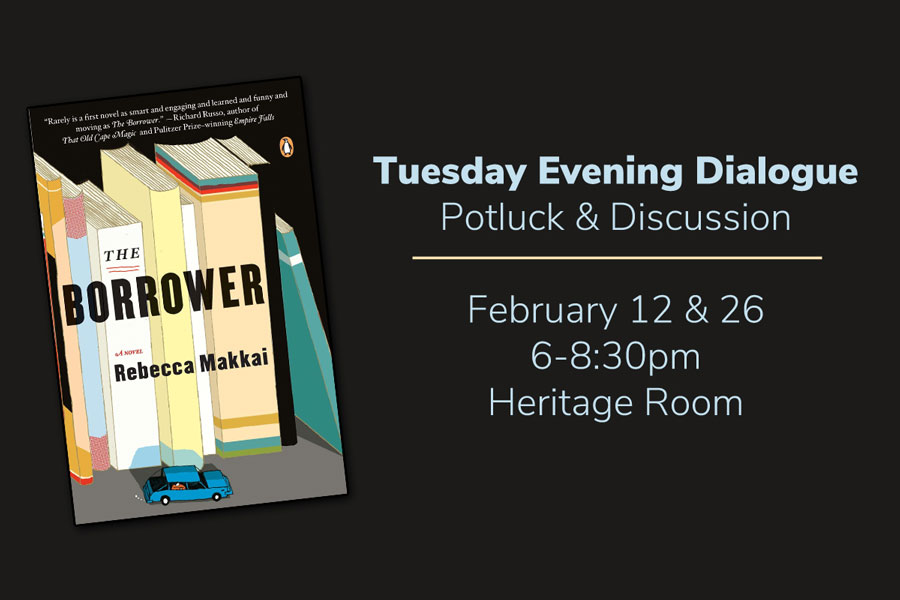 "The Borrower" – Book Discussion
Tuesday Evening Dialogue New Book Feb 12
2nd & 4th Tuesdays | 6:00-8:30pm | Heritage Room | Potluck & Discussion
On February 12 and 26 we will discuss The Borrower by Rebecca Makkai.
Lucy Hull, a children's librarian in Hannibal, Missouri, finds herself both kidnapper and kidnapped when her favorite patron, ten-year-old Ian Drake, runs away from home. Ian needs Lucy's help to smuggle books past his overbearing mother, who has enrolled Ian in weekly anti-gay classes. Desperate to save him from the Drakes, Lucy allows herself to be hijacked by Ian when she finds him camped out in the library after hours, and the odd pair embarks on a crazy road trip. But is it just Ian who is running away? And should Lucy be trying to save a boy from his own parents?
Books are available for purchase in the church office or through your own vendor or library. TED is a great place to enjoy the fellowship of friends, new and old! All are welcome.
Post Date: February 8, 2019