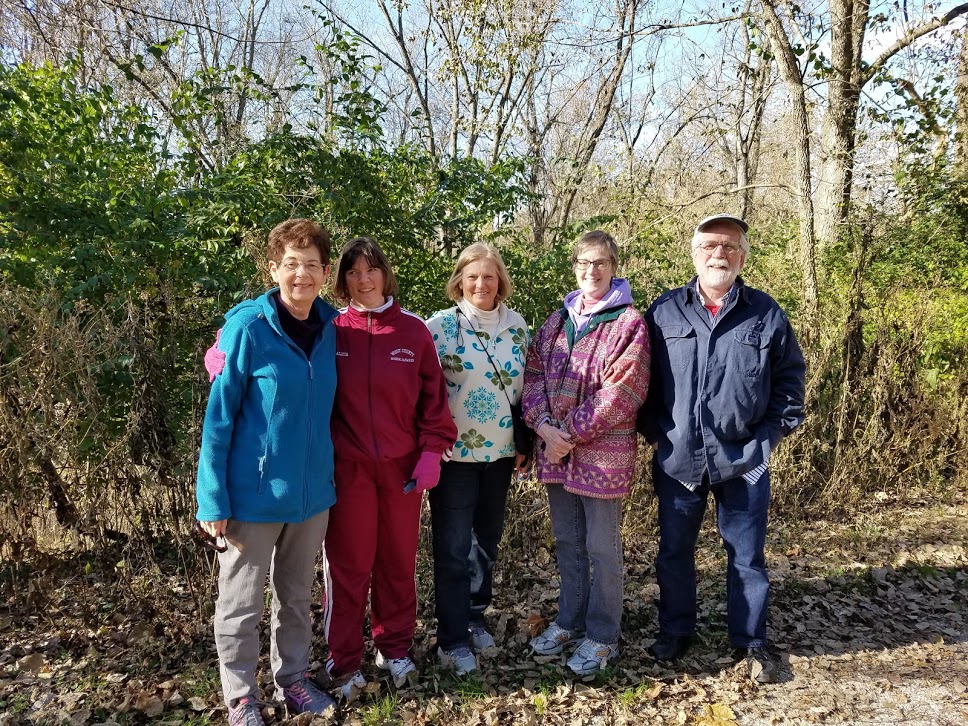 Reflections on a Nature Walk
"I cannot endure to waste anything so precious as autumnal sunshine by staying in the house," Nathanial Hawthorne
On a cool and sunny afternoon recently, four Parkway hikers joined me on the Al Foster Trail near my home.  Jim and I moved near this trail in 1994 and it holds many special memories made there during the past 25 years. . .. .walking the trail before it had a name and not seeing another person in an hour . . . stopping to pray while watching the sun glisten on the rapids in the Meramec River . . . .standing on the river bank the morning of my mother's funeral holding hands with family members while my daughter led us in prayer.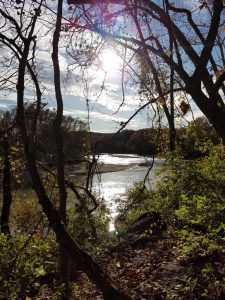 During the past quarter century many changes have taken place. Trails have been developed which meet the Al Foster trail.  Amenities have been added such as an expanded parking lot, a playground, and a bathroom.  Efforts have increased to remove invasive honeysuckle which has not only provided better views of the river, but also given more native wildflowers a chance to thrive.
Obviously, the river has flooded numerous times during those years, but this year I was truly amazed by the many changes visible from the late summer flash flooding.  On August 26th, Eureka and the trail area received almost 6 inches of rain in a few hours.  While I know nature is dynamic and ever changing, this year that display was truly humbling.  The river is now a graveyard of giant trees, stranded midstream or collapsed from the banks.  The gravel bar where we often watched the sunset, has migrated into an island midstream. The river channel moved, rendering the bank where folks liked to skip rocks or fish, into an inhospitable spot with precarious footing and deep water rushing by.  When I walked to a bridge over a natural banked drainage area, it looked as though giant claws had carved additional small ditches on each side from the force of the water.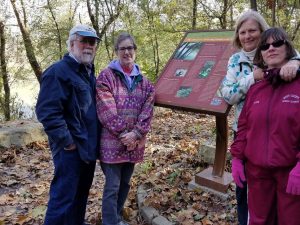 As much as I try to find a meditative state when enjoying nature on this trail, that uneasy thought keeps interrupting, "This climate change thing really IS speeding up.  The tipping point truly is bearing down on us."  Each evening's newscast reports more and more extreme weather-related events worldwide.  2019 has already seen 10 weather and climate related disasters in the United States that resulted in losses exceeding 1 billion dollars.  Mother nature will continue to inspire and astound its human inhabitants, regardless of their political leanings or global location.  We can hope that we may be open to her not so gentle instructions.
Post Date: November 14, 2019