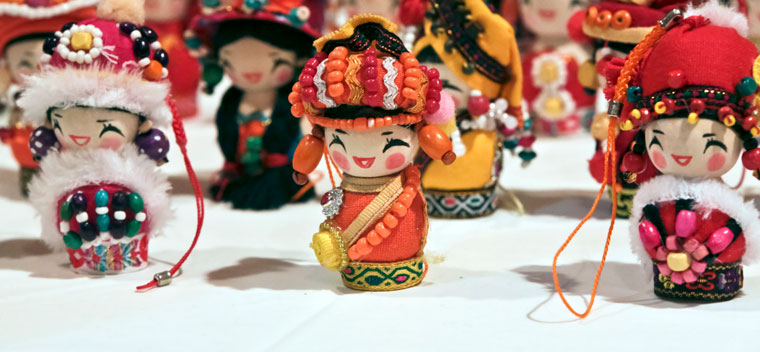 International Institute Holiday Bazaar
Annual Holiday Bazaar
Saturday 12/7/2019 & Sunday 12/8/2019
10:00 am – 5:00 pm
$5 Entry Fee
Saturday, December 7 & Sunday, December 8, $5 gets you into IISTL gymnasium for this year's international Holiday Bazaar.
Booths will represent China, DR Congo, Ecuador, Mexico, Peru, Russia, Syria, Vietnam, Haiti, Morocco, Ireland, Greece, Kenya and the US. Finish your holiday shopping with unique accessories, art, ornaments, home decor, statues, hand-made soaps, and more!
Several of the 20+ vendors are immigrants who have been helped by the Institute's Economic Development department. Come witness our efforts in action!
Gymnasium is located behind the Institute's main building at 3401 Arsenal, 63118. Parking entrance is off Louisiana Ave. or park on surrounding streets.
Post Date: November 21, 2019