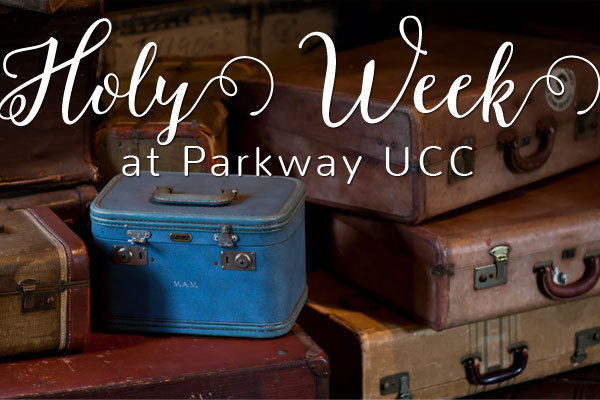 Our themes for Lent have been Turning and Returning… Packing and Unpacking… Being on a Journey and Being at Home with the Holy…
Our suitcases adorning the sanctuary have reminded us that we each travel our own path – and we are all in this together.
Don't miss a Sunday morning worship service as we are intentional about growing in our faith.
---
Palm/Passion Sunday
April 14 at 10am  |  New Sanctuary
As Jesus the revolutionary comes into Jerusalem, we'll take a look at how he enters the city and what he has with him. He was calling us to keep the faith and to reboot it and redirect our efforts. We will think about the uses and abuses of power and the impact of systems and the choices people make.
---
Holy Tuesday
April 16 | 6:00-8:00pm | Congregation Temple Israel
1 Rabbi Alvan D. Rubin Drive, St. Louis, MO 63141
As a woman living in St. Louis, are you hurt, angry, shocked by continuing examples of racism and hate in the world?  Do you wonder what one person can do?  Come and learn about what some of our faith leaders in St. Louis are doing, and leave inspired and ready to be part of the solution.  You are invited to join us for: Courageous Conversations About Race and Faith
Panel
Rabbi Amy Feder, Congregation Temple Israel
Dr. Ghazala Hayat, Islamic Foundation of Greater St. Louis
Sister Carla Mae Streeter, Aquinas Institute
Reverend Terri Swan, Salem United Methodist Church
Moderator
Reverend Sheila Bouie-Sledge, North Park United Methodist Church
To register: send email to wgrrofstl@gmail.com
Light refreshments and drinks will be available.
Sponsored By
The Women's Group on Race Relations
WGRR
Co-Sponsors
Congregation Temple Israel
The Islamic Foundation of Greater St. Louis
North Park United Methodist Church
Salem United Methodist Church
The Aquinas Institute
---
Maundy Thursday 10am
April 18 at 10am | New Sanctuary
We will participate in a simple service of prayers, scripture and the sacrament of communion at our open table.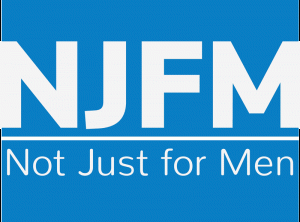 NJFM joins Pastor Kevin for Communion and Preparing the Sanctuary for remainder of Holy Week
Not Just for Men will align the pews and help prepare the Sanctuary for the remainder of Holy week immediately following Maundy Thursday Communion at 10:00am. After our labors, we will share a light brunch of bagels, pastries, coffee and juice. RSVP Harold Cobb ccjcobb@aol.com.
---
Maundy Thursday 7pm
April 18 at 7pm  |  Gathering Space
We will enter into the mystery and grace of this important evening. Jesus gathers the disciples for the Festival of Passover. They recall the traumatic and dramatic journey of the Hebrew people out of slavery in Egypt. We will also get into the minds and spirits of the disciples as they feel the grip of the secular and synagogue authorities closing in on them. We will receive the blessing that Jesus offers so that we, too, can resist the pressure and learn more about love.
---
Good Friday noon
April 19 at 12pm  |  Historic Sanctuary
Revisit the pain and violence of the day in a way that tries to calm and comfort us as we feel the embrace of the Holy even now. We will sing, hear scripture and observe some silence.
---
Good Friday 7pm
April 19 at 7pm |  New Sanctuary
It's the most challenging and difficult night of the year. It's the one worship service that people would really like to ignore. Yet we cannot skip over the realities and horrors of this suffering and heartbreak. It gives Easter its meaning. Come ponder how we might make it through the night and stay focused on the things of hope and healing. The choir will sing and we will experience light and darkness.
---
36 Hour Prayer Vigil
In your home or wherever you are!
Hour after hour, a PUCCer will be in prayer as we watch and wait together these 36 hours from the close of the Good Friday Evening Service until the sun comes up on Easter morning in the cemetery. Jesus often goes off to a quiet place to focus, breathe and pray. It's our time to reflect on all that is unfolding inside of us and all around us.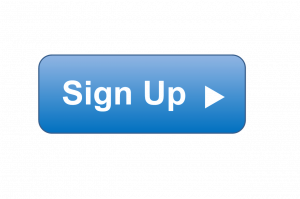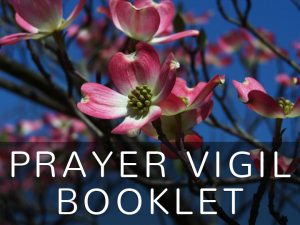 36 Hour Prayer Vigil Booklet – Holy Week 2019 V2
As part of our 36-Hour Prayer Vigil, on Holy Saturday (the day before Easter, April 20) all are welcome to come sit, pray, meditate and reflect in our Sanctuary that evening from 7:00-8:00pm. During that time our organist Barry Luedloff will offer a Music Meditation as his own reflection and prayer for Easter Vigil. This is not a performance, but a personal offering of musical reflection and prayer, in which you are invited to come and share as you meditate in the Sanctuary with him.
---
Post Date: April 18, 2019