We invite you to join the conversation! It's here on our blog that we share weekly news, stories, and expanded writings from our community of faith. Read and enjoy!
---
Subscribe to the UCC God is Still Speaking Daily Devotional »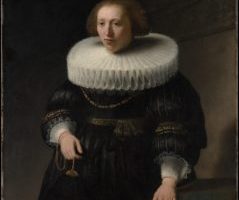 Not Just for Men will visit the Saint Louis Art Museum to view the special exhibit of Dutch Painting in The Age of Rembrandt. Following the exhibit we will visit a fine dining establishment. P.S. We will have a second run at the History Museum's exhibit on The Mississippi River in February. Call Harold Cobb…
Read More ›
If you have an idea that you'd like to have considered for the blog, please share it with us below.