Intertwine Interfaith Initiative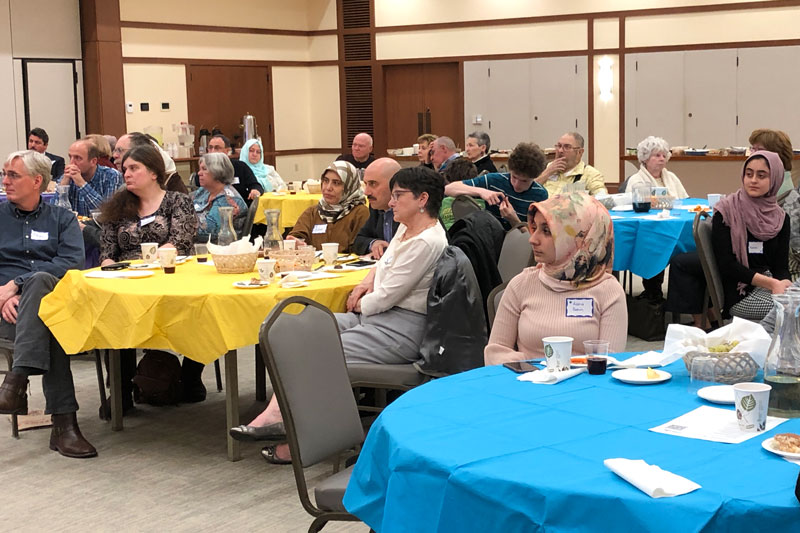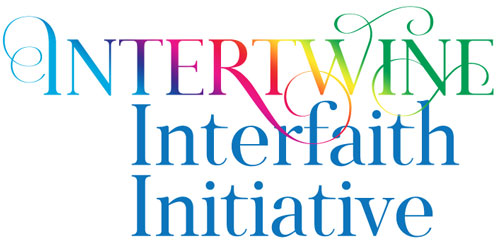 Embracing All Faiths
Intertwine Interfaith is an initiative to build positive relationships while learning more about other faith communities. In a world where divisiveness may seem like the norm, we strive to celebrate both our similarities and differences with members of various faiths and backgrounds.
Upcoming Intertwine Interfaith Events

World Religion Day will be celebrated at the Baha'i Information Center, 30 West Lockwood, 63119 this Sunday, January 19 from 2 to 4 p.m. David Oughton will lead a discussion about religious support for democratic world federation.
Textual dialogue meetings will take place at Aquinas Institute of Theology, 23 South Spring, 63108, in the lower conference room on the following Tuesdays from 12:30 to 1:30 p.m.: January 21, 28, February 4, 11, 18, 25, and March 3. A group of Jews, Christians, and Muslims will read and interpret passages from the Torah, Psalms, Gospels, and Qur'an.
An ecumenical service for the Week of Prayer for Christian Unity will be held on Sunday, January 26 at 7 p.m. at St. Monica's Catholic Church, 12132 Olive Boulevard, 63141.
The Interfaith Religious Freedom Event will be held on Sunday, February 2 from 6 to 8 p.m. at the Frontenac Chapel of the Church of Jesus Christ of Latter-day Saints, 10445 Clayton Road, 63131.
Annual Holiday Bazaar
Saturday 12/7/2019 & Sunday 12/8/2019
10:00 am – 5:00 pm
$5 Entry Fee

Saturday, December 7 & Sunday, December 8, $5 gets you into IISTL gymnasium for this year's international Holiday Bazaar.

Booths will represent China, DR Congo, Ecuador, Mexico, Peru, Russia, Syria, Vietnam, Haiti, Morocco, Ireland, Greece, Kenya and the US. Finish your holiday shopping with unique accessories, art, ornaments, home decor, statues, hand-made soaps, and more!

Several of the 20+ vendors are immigrants who have been helped by the Institute's Economic Development department. Come witness our efforts in action!

Gymnasium is located behind the Institute's main building at 3401 Arsenal, 63118. Parking entrance is off Louisiana Ave. or park on surrounding streets.

Annual Interfaith Thanksgiving Worship Service
Tuesday, November 26 | 7:00pm | The Church of Jesus Christ of Latter-day Saints Frontenac Chapel. 10445 Clayton Rd. St. Louis, MO 63131
Join us for this unique worship experience!
If you'd like to carpool in order to build community and lessen parking snafus, please meet at PUCC at 6:30pm
Religious choirs, folk bands, and dance groups will be part of the evening — Ward AME Church Choir, a Bahai' Choir, the Jewish Folk Band Shir Ami, Punjabi Dancers from the Sikh faith, Hindu dancers, and a vocal duet by The Church of Jesus Christ of Latter-day Saints.
Contact Kevin Cameron: kevin@parkwayucc.org |  314-330-0629
Intertwine Interfaith Cooking Class
Event Date: Saturday, November 23 | 5:00pm | Parkway UCC
Intertwine is excited to announce our first interfaith cooking class. We will begin the evening with a brief Havdalah ceremony, separating the Jewish Sabbath from the rest of the week.
Members from TASOM, Congregation Shaare Emeth, and Parkway UCC will demonstrate two recipes each that are representative of the religion/culture's cuisine:
TASOM – lentil soup; baklava
Congregation Shaare Emeth – Challah bread, sweet kugel
Parkway UCC – spinach artichoke casserole; German potato salad
Class participants will each learn how to make two dishes; all recipes will be shared. The group will then offer blessings and enjoy the meal and fellowship together. Turkish coffee and tea will be served.
This class is limited to 10 participants from each of the three groups. Cost is $10 per person to be paid at the door. Advanced registration is REQUIRED at Bit.ly/IntertwineCooking
To celebrate the spirit of Thanksgiving, please bring nonperishable donations or grocery gift cards to be donated to Circle of Concern.
Thursday, October 24

Wool Ballroom at Saint Louis University
6:00pm Doors open
6:45pm Dinner & Program
Free Garage Parking

»http://www.interfaithstl.org/annual-interfaith-dinner-2019/
Saturday-Sunday, August 24-25

Tower Grove Park

Sponsored by International Institute.
Paris to Pittsburgh Documentary

Sunday, August 18

3:00 pm
Parkway UCC

PUCC Sustainability Seekers team coordinated this Intertwine Interfaith viewing of the documentary "Paris to Pittsburgh" and discussion to be held at Congregation Shaare Emeth Simcha Center; with Missouri Interfaith Power and Light coordinator Nicole Muschinske leading a discussion.
Saturday, August 17

MobilePack  at Queeny Park, Greensfelder Rec Complex

A community-wide effort to pack 272,160 meals for Feed My Starving Children (FMSC), a Christian nonprofit dedicated to providing nutritious meals to children worldwide.

Meals are Vegan, Kosher, and Halal certified to ensure that they are acceptable to those that need them.
Lamentation and Learning

Sunday, August 11

2:00 - 4:00pm

Central Reform Congregation

An Interfaith afternoon of learning and action with migrant workers and undocumented workers talking about their experience and how they ended up here.
Sunday, August 4

11:00am-6:30pm

World's Fair Pavilion at Forest Park