Intertwine Interfaith Initiative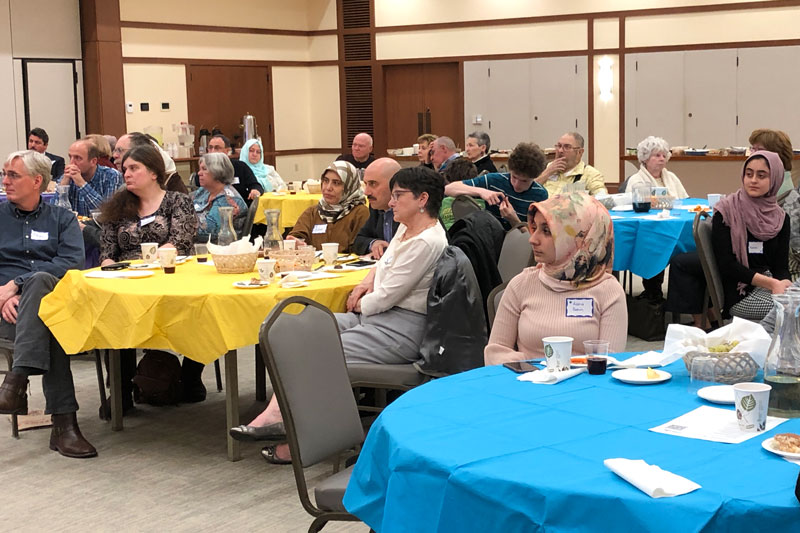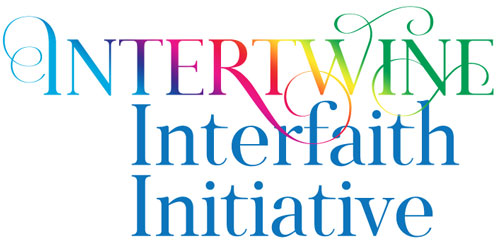 Embracing All Faiths
Intertwine Interfaith is an initiative to build positive relationships while learning more about other faith communities. In a world where divisiveness may seem like the norm, we strive to celebrate both our similarities and differences with members of various faiths and backgrounds.
Upcoming Intertwine Interfaith Events
Intertwine Interfaith Spiritual Sustenance Session 4
Thursday, August 27 | 6:30pm | via ZOOM
Please join us for our next Virtual Intertwine Interfaith Gathering. Speakers from Abrahamic Traditions will talk about our faiths' Belief in the Afterlife. Participants will have the opportunity to share reflections on the afterlife and how the teaching of their tradition affects their daily life.
The last portion of our gathering will be a guided open conversation encouraging all participants to share. During these months of physical distancing, many people have been able to discover or confirm things about themselves—their style, their relationships, their gifts, their needs. They have been able to view their 'normal' lives and routines more objectively. Prior to whatever 'new normal' we find ourselves in later, we can reset our priorities and practices and participation in community. What lessons from this time period will go into the next chapter of your life? How will you be different in this next chapter of your life and our life together?
We look forward to continuing to build community together!
Questions? Please contact Lisa Mason: lmason624@sbcglobal.net
ZOOM link:
https://us02web.zoom.us/j/86790885578?pwd=Rk9mdXJtdldRazhDbFo1ckFUUk9hUT09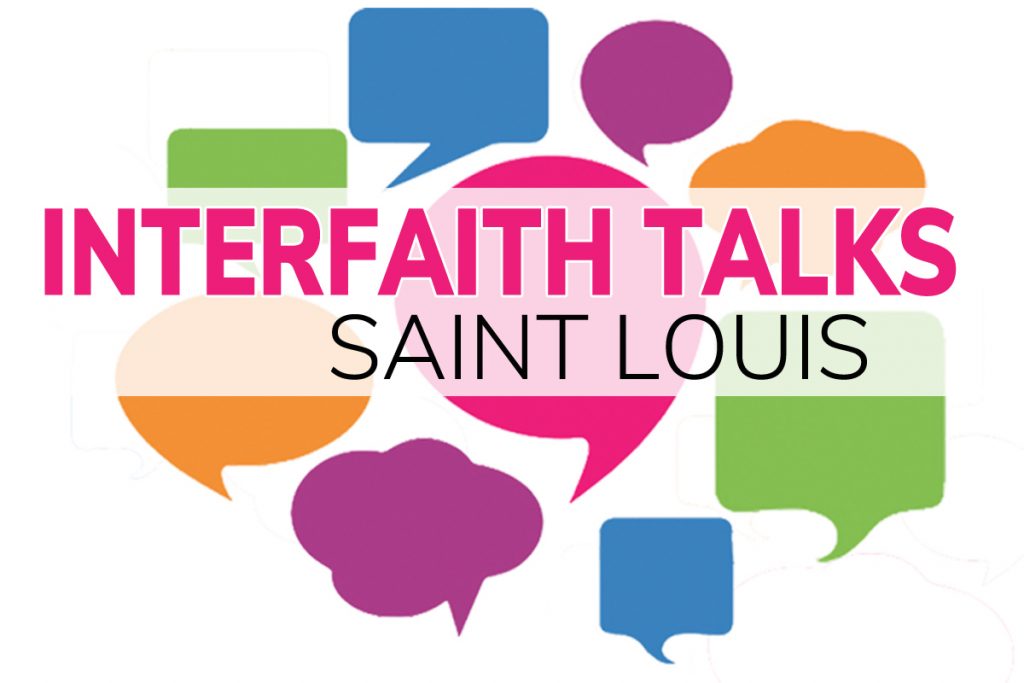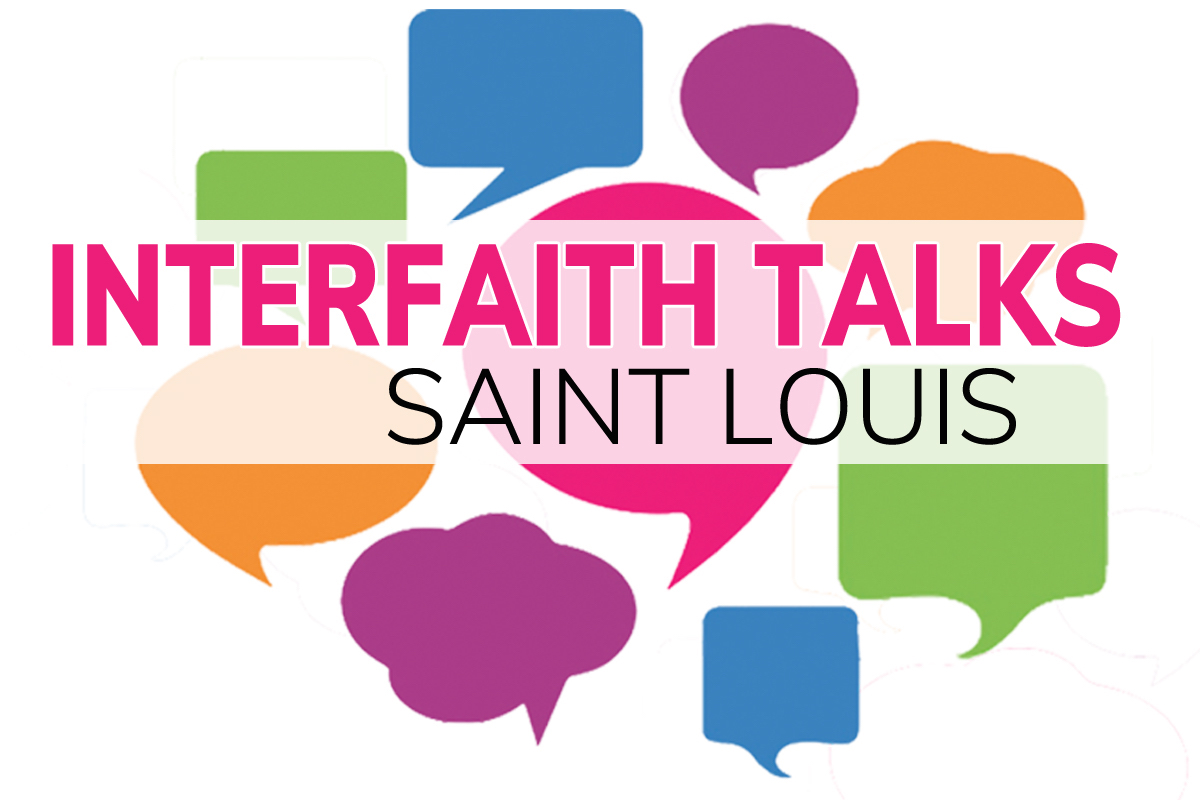 Meeting ID: 867 9088 5578 | Passcode: 4YTahZ | Phone: (312) 626-6799 US
Community Interfaith Bulletin Board
Because of our commitment to interfaith dialogue, we post interfaith events in the community as we get word.
Series on the World's Religions for Interfaith Partnership, Fall 2020
This series on Zoom is a free, non-credit opportunity for anyone interested in learning about the history, beliefs, and practices of the major religions of the world. It will be led by Dr. David Oughton, President of the Board of Interfaith Partnership of Greater St. Louis and retired professor of the world's religions at Saint Louis University.
This fifteen-part series will be held on Monday evenings, beginning at 7 p.m. Central Time (for 60 to 90 minutes), starting on September 7 and ending on December 14.
To register, go to https://bit.ly/3gcmVDx or contact admin@interfaithstl.org.
Those who participate in any or all of the sessions are encouraged to make a donation to Interfaith Partnership through the IP web site www.interfaithstl.org or by sending a check to the IP office at 9450 Clayton Road, St. Louis, MO 63124.
September 7 Questions that Religions Try to Answer
September 14 Similarities and Differences among the World's Religions
September 21 Hinduism, part 1
September 28 Hinduism, part 2 and Sikhism
October 5 Buddhism, part 1
October 12 Buddhism, part 2
October 19 Confucianism and Taoism
October 26 Jainism, Shintoism, and Zoroastrianism
November 2 Islam, part 1
November 9 Islam, part 2
November 16 Baha'i Faith and Judaism, part 1
November 23 Judaism, part 2
November 30 Jewish-Christian relations and the Holocaust
December 7 Christianity, part 1
December 14 Christianity, part 2