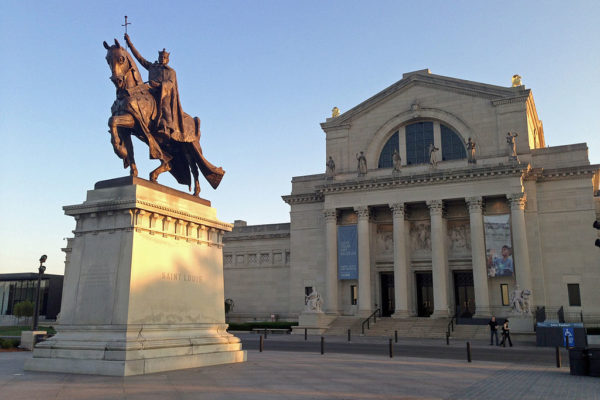 6/30 – Visit the St. Louis Art Museum
Event Date: 06/30/2021
Wednesday, June 30 | 9:30am-12:00pm St Louis Art Museum
1 Fine Arts Drive, Forest Park, 63110
Join Parkway UCC as we head to the beautiful St. Louis Art Museum. Meet at Parkway at 9:30 to carpool, or meet at the main entrance to the Art Museum at 10. Admission is free, but if you'd like to see the Nubia: Treasures of Ancient Africa exhibit, obtain a ticket on the Art Museum's website for a 10:15 timed entry to the exhibit. Members are free, Adults are $12 + $3 service charge, Senior Adults 65+ are $10 + $3.
Image Attribution and License:
Page URL: https://commons.wikimedia.org/wiki/File:St._Louis_Art_Museum.JPG
File URL: https://upload.wikimedia.org/wikipedia/commons/2/25/St._Louis_Art_Museum.JPG
Attribution: Fredlyfish4, CC BY-SA 3.0 <https://creativecommons.org/licenses/by-sa/3.0>, via Wikimedia Commons
This file is licensed under the Creative Commons Attribution-Share Alike 3.0 Unported license.