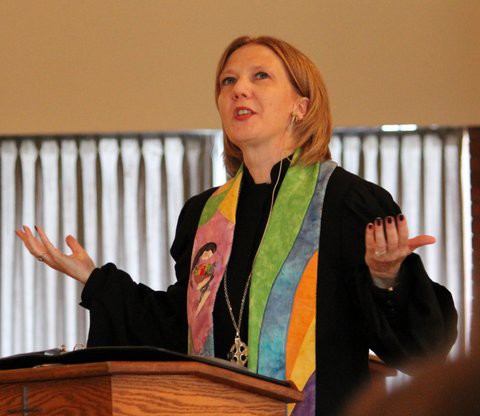 Worship and Conversation with our MMS Conference Minister
Event Date: 09/23/2023
We are delighted that our Conference Minister, Rev. Dr. Ginny Brown Daniel, will be with us for worship and conversation on Sunday, February 16. Ginny has been our Conference Minister for a few vibrant and faithful years.
Ginny is warm, faithful, inclusive, joyful. She brings comfort and challenge. We hope you will come to worship on February 16 and join us in the Heritage Room afterwards for further dialogue.
Ginny brings pastoral experience in two UCC churches – the first in Maryland and then in Houston, Texas. She served as Moderator of the South Central Conference while serving the Houston congregation, and previously served on the Board of the Mid Atlantic Conference, and was Moderator of their Annual Meeting. Called to ministry while a student at Auburn University, Ginny attended Baptist Theological Seminary at Richmond in Richmond, VA. In 2003 she was called to Plymouth United Church of Christ in Spring, TX, where she served until May, 2015 when she left to pursue a consulting business called Divine Sparks Consulting. Ginny also received a Doctor of Ministry from Union Presbyterian Seminary.
Post Date: February 6, 2020