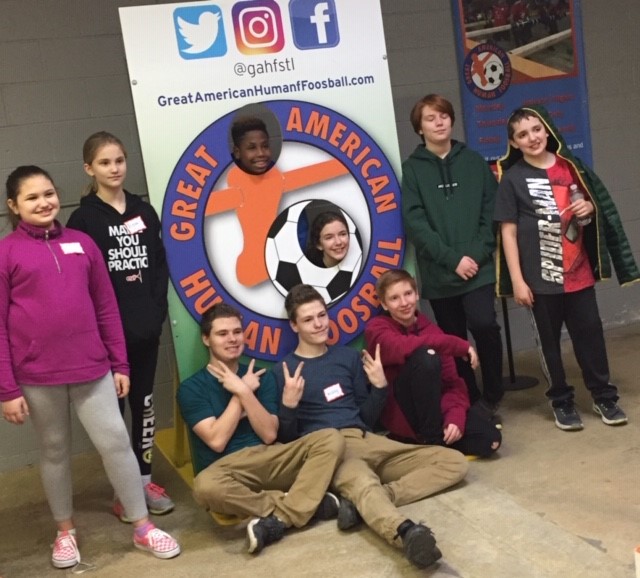 Great American Human Foosball and other Life Size Games!
Event Date: 09/23/2023
Great American Human Foosball… and more!
Join us this Sunday, for an afternoon of GUARANTEED FUN!
You will LOVE this … we had SUCH A GOOD TIME last year!
In addition to the Giant Foosball area that we will play in, there is
Foot Pool/Billiards and life-size Connect 4, Tic Tac Toe, Yahtzee, Chess, Triangle Peg Game and Checkers.
This event has already been paid for!
We will have pizza, fruit, veggies and drinks at church after worship, Sunday School and a speaker on Darwin and Evolution. Meet us in the Fellowship Hall at noon. We will leave for our adventure at 12:30pm
If you'd like to meet us there at GAHF, please arrive by 12:50pm so we can get signed in before our 1-3pm play time. It's about a 20 minute drive from church. There is non-metered street parking.
Wear closed toe – rubber soled shoes and dress comfortably.
We will bring snacks and drinks to enjoy while we are there.
Please RSVP to kevin@parkwayucc.org so we are sure to have a spot for you in the caravan! We have spots for 50 people at GAHF.
Check it out —
http://www.greatamericanhumanfoosball.com/waiver/
Contact Kevin Cameron: kevin@parkwayucc.org | 314-872-9330
Post Date: January 8, 2020