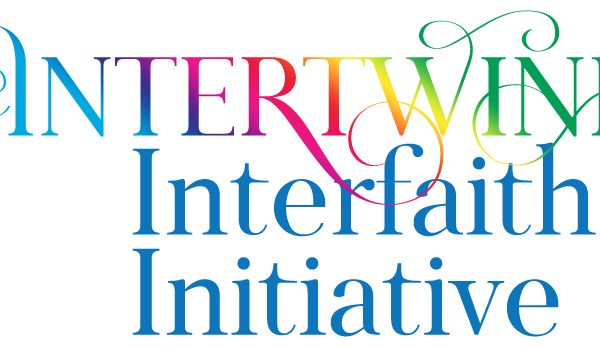 Intertwine Interfaith Welcome Circle (IIWC)
WE NEED YOUR HELP – to welcome an Afghan family as new Americans!
Nearly 40,000 Afghanis are currently being housed on American Army bases. The Army can only house these families until mid-February. Consequently, the US Department of State issued a call to action to expand the United States' capacity to welcome these families and help them begin their new lives as Americans.
Congregation Shaare Emeth (CSE), Parkway United Church of Christ (PUCC) and Turkish American Society of Missouri (TASOM) have committed to answer this call.
Intertwine Interfaith is launching an emergency initiative through the Welcome Circle program with the Hebrew Immigrant Aid Society (HIAS) which was founded in 1881 and has settled more than 4.5 million refugees over the years.
Our Welcome Circle has committed to supporting the resettlement of an Afghani family in St Louis. Together, Intertwine Interfaith Welcome Circle (IIWC) must raise a total of $27,750 which will cover essential needs such as housing, clothing, food, utilities, etc. for the first six months in St. Louis.
The IIWC Core Team is made up of reps from each faith community. The Core Team will have direct contact with the Afghani family and will help enroll kids in school and help the parents learn the fundamentals of food shopping, transportation, language skills, banking in St Louis and more. We will also need the participation of everyone in our communities for indirect support, furniture donations, apartment set-up, resource identification, and other activities.
Contributions are needed no later than January 17, 2022 –
MLK Jr. Day. All contributions are tax deductible and 100% of your donation will go toward the needs of the family. Please make your contribution online via our GoFundMe account
https://www.gofundme.com/f/welcome-an-afghan-family-arriving-in-st-louis
or by check made payable to We Believe Inc at 16535 Baxter Forest Ridge Drive; Chesterfield, MO 63005.
Thank you! We have raised over $19K and have another $8K to go (01-12-22)
We are grateful to We Believe Inc, a 501(c) 3 non-profit corporation, for their help collecting the funding for IIWC. We Believe was created by Stan Shanker (CSE), one of our IIWC founders, a few years ago in an effort to spread kindness, hope, and positivity while raising money to support social justice issues. Two other IIWC Founders, Lisa Mason (PUCC) and Engin Blackstone (TASOM), serve on the We Believe Board.
Thank you for considering being a part of this important work.
Your Interfaith Intertwine Team: Kevin Cameron, Lisa Mason, Paige Penico, Ali Durhan, Engin Blackstone, Stan Shanker and Debbie Bram
Post Date: December 30, 2021