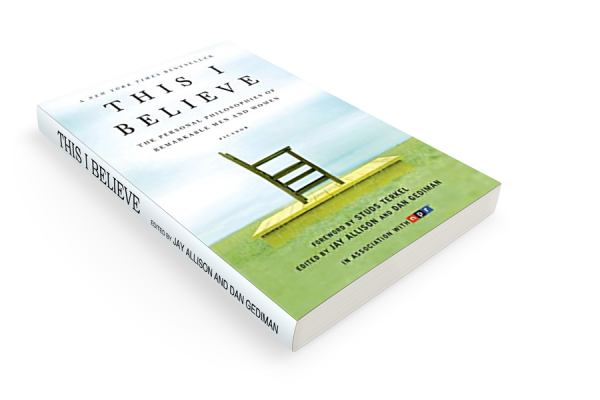 TED Book Group: This I Believe
2nd & 4th Tuesdays | 7:00pm | via Zoom
Please join us for some fun and inspiring discussion of the book This I Believe edited by Jay Allison and Dan Gediman. Volume 1.
Based on the NPR series of the same name, it features 80 short essays. Some were written by famous people and other essays were written by lesser known folks . These essays may bring us moments to reflect and rethink not only how we have arrived at our own personal beliefs but also the extent to which we share them with others.
For our first session of this book discussion, please read up through Temple Grandin's essay which ends on page 90.
Final Session February 9. We will be covering pages 180 to the end of the book. The group will be choosing the next TED book so please come with ideas for new readings. There is no strict criteria for TED book selections other than choosing topics that stimulate discussion and provide opportunities to share thoughts and ideas.
Zoom Link
https://us02web.zoom.us/j/5057214679?pwd=czdKUGZGZ1NrTnlKa2d1RnRUNHdpUT09
Meeting ID: 861 7230 0024| Passcode: Book Club
Phone: (312) 626 6799 US | Passcode:  13607034
Post Date: December 17, 2020