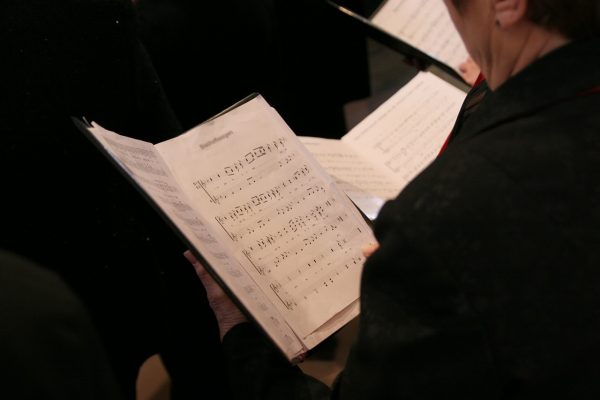 SANCTUARY CHOIR Postponed until September 2020
SANCTUARY CHOIR – ON EXTENDED BREAK until WEDNESDAY SEPT 9/2020
Our Sanctuary Choir has been on furlough since the stay-at-home orders began in March. I know we all miss each other, and miss making that "joyful noise" together and the larger choir; but because the fluidity of the virus situation, and the continued potential impacts of choral rehearsal gatherings, we have made the decision to cancel the few remaining Sanctuary Choir rehearsals this spring.
Thank you all for hanging in there. Our plan is to re-convene the Sanctuary Choir again in the Fall for our first rehearsal on September 9th (the Wednesday after Labor Day).
URGENT – WE NEED HELP!!!
In order to stave off singer/musician burn-out, we are asking for a few more volunteer singers and musicians to be put into a rotation to help lead an on-line service about once-a-month. If you are an instrumentalist who can video yourself at home, or a singer who can join us for the filming of a service occasionally, PLEASE contact Music Director Barry at barry@parkwayucc.org, or call him at 636.485.5378 for a quick discussion.