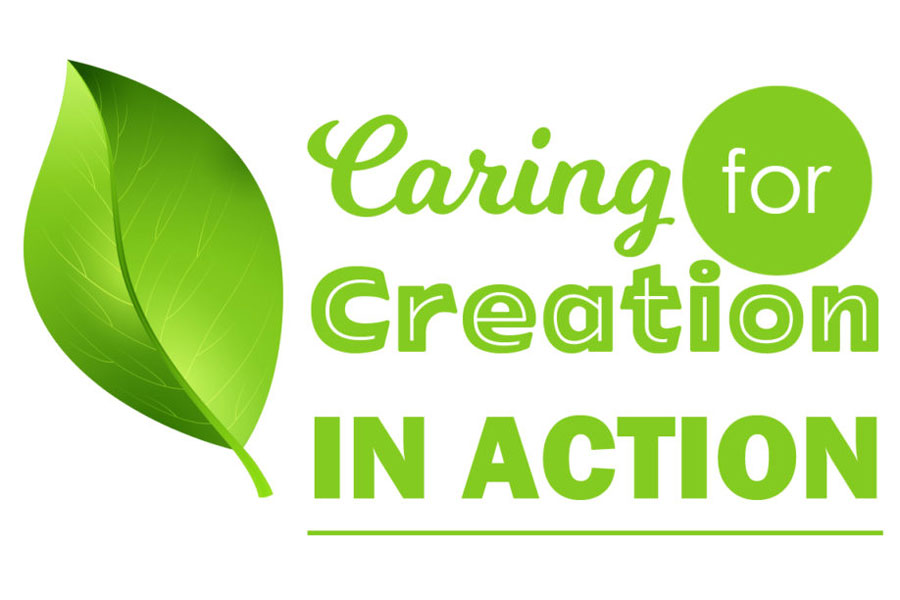 CREATION CARE IN ACTION (GREEN TIPS) March 2019
CREATION CARE IN ACTION (GREEN TIPS)
Have you noticed recycling has become more confusing? What can you recycle? How clean does it have to be? Requirements vary by city and recycling provider. Many regulations are currently changing so check with your provider for their specific regulations. Information and tips on these questions and more, regarding Re and E-Cycling (electronic recycling) are included in this article.
First, some information on upcoming events where you will be able to E-Cycle and or Recycle. The city of Manchester has Electronic and Metal Recycling the 3rd Saturday of every odd month. It's held from 8- 11:00 at Schroeder Park. The next date is Saturday, March 16th. The details for that are in this link:
http://www.manchestermo.gov/434/ElectronicsMetal-Recycling
The City of Chesterfield will have their annual Earth Day Celebration May 4th at Chesterfield Mall lower level. All the Recycling and E-Cycling will take place in the lower level parking lot between Sears and Macy's from 9:00 – 1:00. The indoor vendor booths and entertainment will be in the empty Sears store from 10:00 – 2:00. More information will be posted about this in April.
If your provider no longer takes glass or items that they used to, one option is to take them to Kirkwood drop off facility located at 350 S Taylor Ave. They still take all single stream recyclable items. They do not want fast food packaging, shredded paper, plastic utensils, broken glass, hoses, clothing or hazardous items.
Last week Jean Ponzi held an educational seminar at the Daniel Boone Library regarding Recycling and Composting. Here are a few updated tips from her:
* Aerosol cans are not recyclable. *Plastic bottles and cans should be rinsed out. No food waste left on cardboard (i.e. the greasy part of pizza boxes). *Attach lids to plastic bottles. *Small plastic containers with caps (i.e. from prescription bottles), are too small to recycle as they fly off the belts during recycling. it's best to donate these to Veterinarians. *Shredded paper can be recycled in Abitibi Paper Bins, but they must be in paper or plastic bags. *Never flush drugs down the toilet. *Alkaline batteries can't be recycled but are safe for the landfill. *Styrofoam or waxed cartons cannot be recycled.
Republic single stream recycling service is not changing, as of yet. Meridian, however, is changing to Dual Stream as of April 1st. They are transitioning slowly & each community will be notified before the change. Here is a link and new guidelines for this service.
https://www.meridianwaste.com/guidelines/missouri-south-hauling/city-of-wildwood-missouri/
The following links from the City of Chesterfield may be helpful as well:
What and Where to Recycle in the Chesterfield Area (items other than curbside):
https://www.chesterfield.mo.us/webcontent/ced/docs/CCE/Info%20Documents/What%20and%20Where%20to%20Recycle%20Flyer%202017.pdf
Buying Recycled/Closing the Loop/Buying Recycled Products/Other Resources:
https://www.chesterfield.mo.us/webcontent/ced/docs/CCE/Info%20Documents/Buy%20Recycled%20and%20Close%20the%20Loop.pdf
Post Date: March 22, 2019