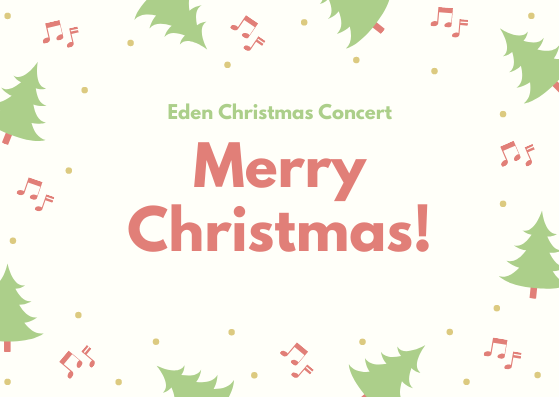 Christmas Concert at Eden Seminary
Event Date: 12/04/2019
2019 Eden Christmas Concert
Join us Wednesday December 4th in the Wehrli Chapel at 11:40 a.m.
to hear music and choral arrangements by the
Eden Theological Seminary Choir
Tidings of comfort and joy!
Note:
The December meeting of the St. Louis Ministerium will consist of attending the Eden Seminary Christmas Concert.  Please note that this is on the first Wednesday of December.  Also, we hope you will stay for lunch.  The cost is $10.00 and you can purchase a meal ticket in the Eden Bookstore on the first floor of Press Hall.  Because no food is prepared on campus, it is necessary that we know by Monday, December 2 if you plan to stay for lunch.  Just email me  at this address to let me know of your plans.
Also, the Eden Seminary Bookstore has been readied for Christmas. Stop in and do some of your Christmas shopping!  Great new items have been added to the inventory.
Contact Kevin Cameron: kevin@parkwayucc.org | 314-330-0629
Post Date: November 26, 2019