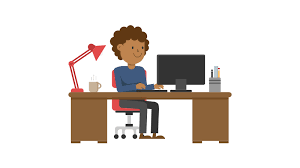 Employment Opportunity
Event Date: Resume due by October 15
As we live further into our Vitality and new structure, our Church Council sees the need for an additional part-time staff person to help us meet our mission.
The job posting will be on Craig's List and sent to other UCC churches and clergy through our Missouri Mid-South Conference Office.
Please share this with others you may know that could potentially be a good fit for this position. As is our PUCC practice, we do not interview church members for employment.
New Office Assistant position (8:30 – 12:30 M-F w/PTO benefits) to assist Parkway United Church of Christ in meeting its mission and vision goals. The general responsibilities include primary receptionist duties at the church's "front door." These include receiving, responding to, or directing phone, email, and web inquiries as well as offering warm greetings to all guests and visitors.
Please send cover letter and resume to employment@parkwayucc.org by October 22.
Post Date: October 7, 2019